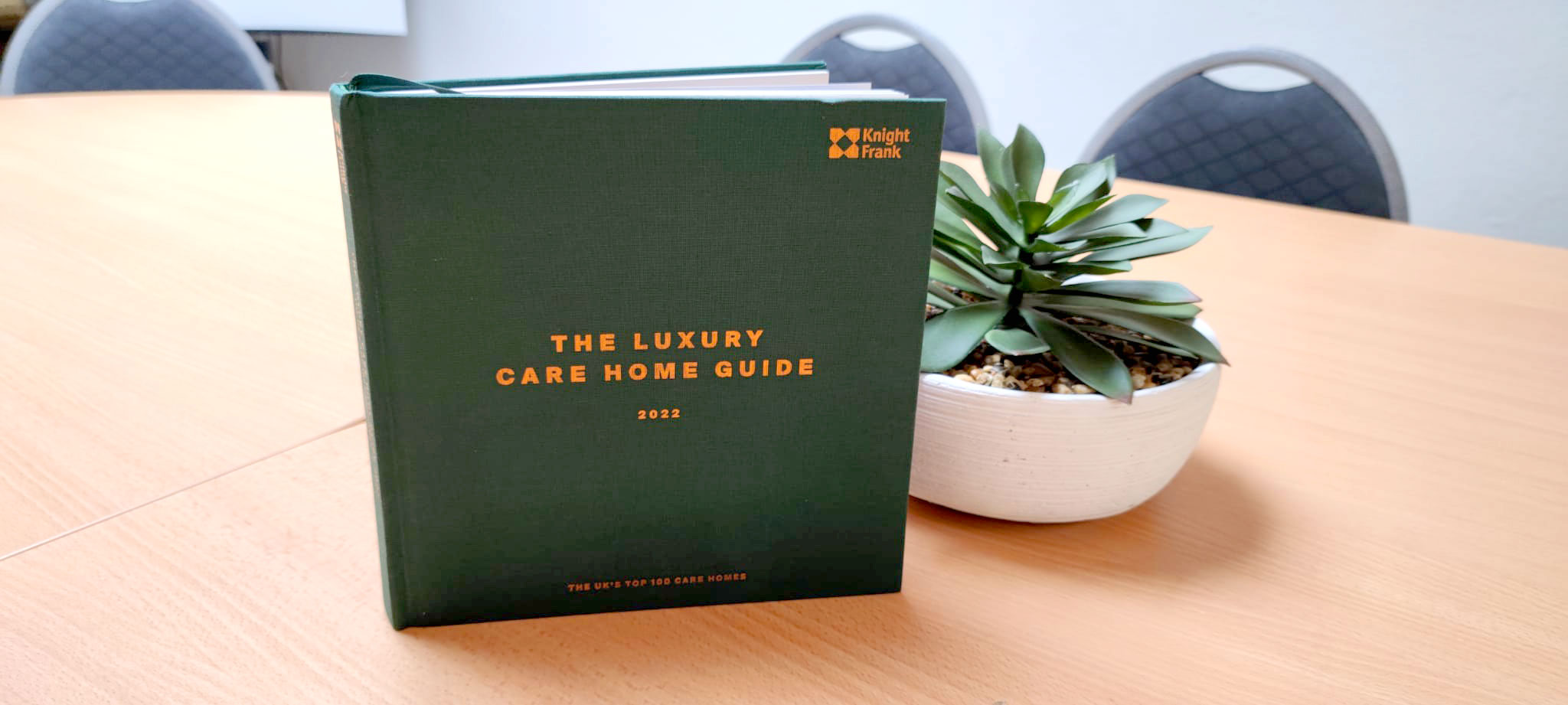 The Luxury Care Home Guide is published every year by Knight Frank, and this year we are proud to say we have been featured in the guide once again!
What is the Luxury Care Home Guide?
The guide lists care homes and care villages that a special panel of judges, selected by the Knight Frank Group, consider to be 'luxury', based on the categories 'design and luxury'. 
Initiated by Julian Evans, the Head of Healthcare at Knight Frank, the guide is a ''benchmark for quality'' for care homes.
Peaker Park Care Village
This year's guide features Peaker Park Care Village. 
Peaker Park is based in Market Harborough and is a purpose-built, multi-registered care village separated into three care facilities:
Melody Court, consists of 4 separate units, with a total of 89 single, en-suite rooms, providing care for residents with any needs.
Both Fiddlers Corner and Mulroy House are bespoke facilities, providing individual studio apartments with their own front doors, spacious bedrooms and some apartments, which are also furnished with kitchenettes. Both facilities are wheelchair accessible, and Mulroy House is also designed to provide accommodation and care for those who require assistance but also wish to have a greater level of independence.
Architecture
Throughout the years, PrimeLife homes have been featured multiple times in the luxury care home guide, and this year, there is a dedication to the architecture of these homes! The homes that have been featured are:
Chamberlaine Court in Bedworth
Charnwood Oaks in Shepshed
Lyndon Croft in Solihull
Meadow View in Alcester
Peaker Park Care Village in Market Harborough
Rutland Care Village in Oakham
We are extremely proud of this achievement and to be featured again, showing the continuous hard work of all the team members involved. 
Congratulations to all the homes featured in the guide and thank you once again to Knight Frank for acknowledging our homes and the work that goes into them daily.